Distilling craftsmen and the influence of the Lady of Anboto on our products
Txakoli Arritxola has a distillery that works with the steam Portuguese system whose energy is produced through the firewood that produces our forests. We do not use fossil fuels and we take advantage of the biomass from our vineyards and the remains of pruning from the trees in our mountains.
Once distilled the pomace spirits from the pressing of our grapes, we transform them into compost that will fertilize our vineyards. Thus, we complete the cycle of our agricultural work.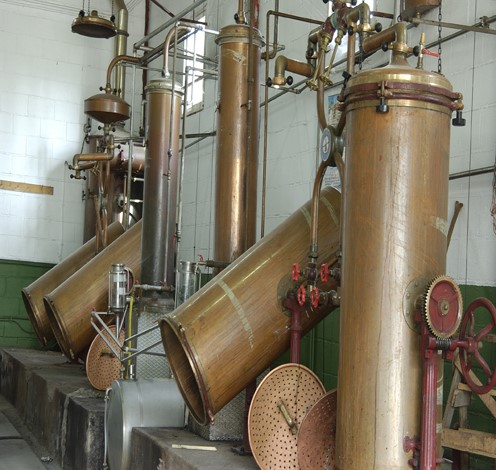 Soon we will start up our distillery.
Foto. Licores de Pantovía